DISCIPLES MAKING DISCIPLES IN KENYA
"We believe that God has called us to "GO into all the world and preach the gospel."
Meet The Kellys
We believe that God has called us to "GO into all the world and preach the gospel". We know that God had placed a deep desire within us, to serve Him from childhood on.
Chrissy's calling came as a very small child, singing songs to her dolls and pretending she was a missionary from Africa coming to tell them (her dolls) about Jesus. Missionary stories intrigued and planted within her heart the desire of serving Him as a missionary.
Tim's came as a teenager on a missions trip to Mexico, where God turned his whole life upside down. He went with the intent to "help" others, and God used that experience to show him how much he needed God. His heart was forever changed and he turned his life over to serving God in whatever way God would use him to do so.
Our family of six: Tim, Chrissy, McKenna (20), Tom (18), Kaden (14) and Micah (13) are excited for what God has in store for our family.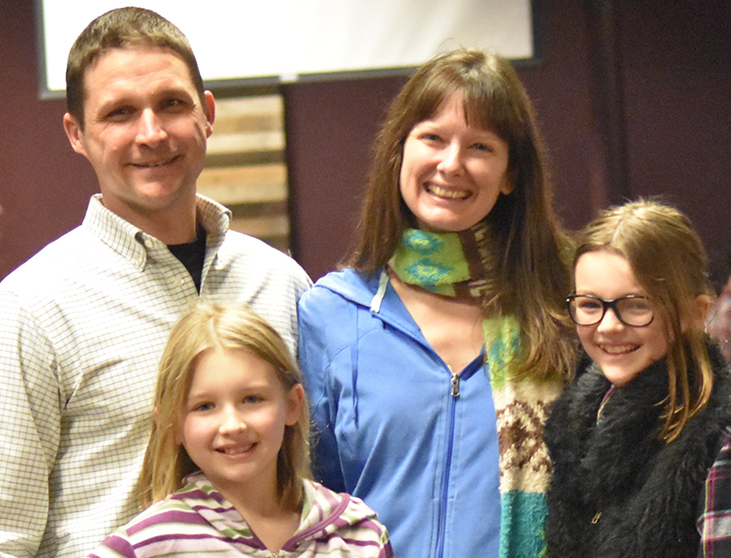 Support The Kellys
Overseas missions would be impossible without the committed, consistent support of well-informed people and churches back at home.
There are ways to support The Kellys and take part in God's mission to the world.
Pray for them regularly. Let Tim and Chrissy know you are praying for specific prayer requests.
Commit to regular financial support. One-time donations are always welcome, but regular support helps them in the long haul and provides them with a consistent source of income.
Help combat homesickness. A simple care package can communicate a great deal. Ask The Kellys if there are specific items they miss from home.
Assist them during their furloughs. Cultural transitions can be very stressful and met with a dose of reluctance.
Stay connected and discover all the exciting things The Kellys are doing in Kenya to serve the Lord.
When donating to the Pierquets, select class #00 for the ministry work budget and class #09 for a personal gift.