At Living Hope Church, we love to teach children about God and His Word.
Our Children's & Youth Ministry actively partners with parents to encourage every family to make a whole life commitment to Jesus Christ. We seek to engage each child with fun and creative age-appropriate programs which help build a strong spiritual foundation.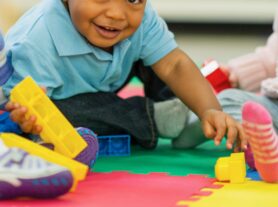 Nursery, Preschool/Kindergarten
While you enjoy the service our loving staff will share the love of Jesus with your precious infants and young children by engaging them in interactive play, singing songs, and teaching simple Bible lessons about the love of Jesus and God.

SUNDAYS
Nursery & Morning Stars 10:00 AM

WEDNESDAYS
Awana (ages 3 – 6th grade) 6:30 PM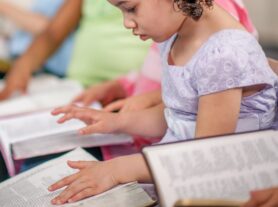 1st – 5th Grade
Kids and church are a great match and we strongly support the efforts of parents being their spiritual leaders. You elementary students will dive into the Word of God, learn Biblical truths, and develop a deeper relationship with Jesus.

SUNDAYS
KidsTown 10:00 AM

WEDNESDAYS
Awana 6:30 PM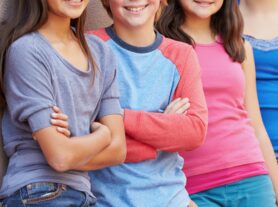 6th – 12th Grade
We are pouring life into the next generation by helping teenagers develop a long-term faith in Jesus Christ. By presenting real-world situations they will discover how God can help them navigate through these Middle & High School years.

SUNDAYS
CrossWalk (grades 6-8) 10:00 AM

WEDNESDAYS
Youth Group (grades 7-12) 6:30 PM
With resources and curriculum for children ages 3 thru 6th grade, Awana Children's Ministries develops a biblical foundation and teaches children to live a life of wisdom and grace.
CUBBIES (3-5 year olds)
Creative learning activities encourage parent-child interaction at home. Weekly memory verses, Bible lessons and activities that teach basic truths about God, Jesus, sin, and salvation.
SPARKS (K – 2nd Grade)
Sparks ignites the curiosity of early elementary age children to learn about the people and events of the Bible, building a foundation of wisdom for knowing Christ.
T & T (3rd – 6th Grade)
The T & T (Truth & Training) curriculum teaches kids the truth of God's Word, trains them to follow Him and practice His grace. Kids will explore the fundamental doctrines of Christianity.
The Best Day of Your Kid's Week
Because we care about our children and yours, we've created programs for kids and students that are designed to fit whatever stage of life they are in.